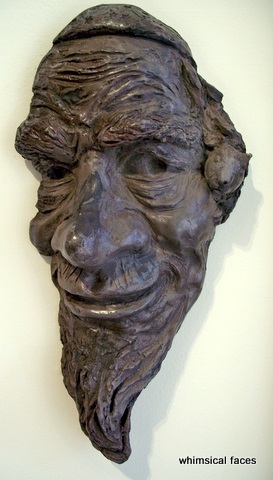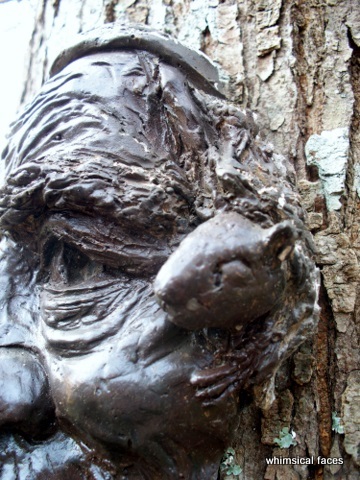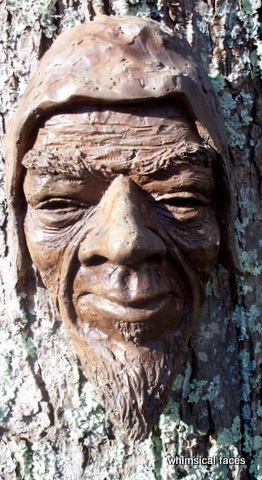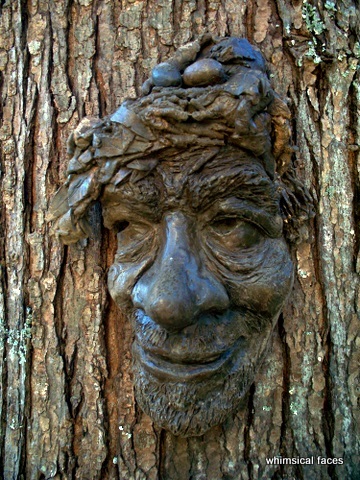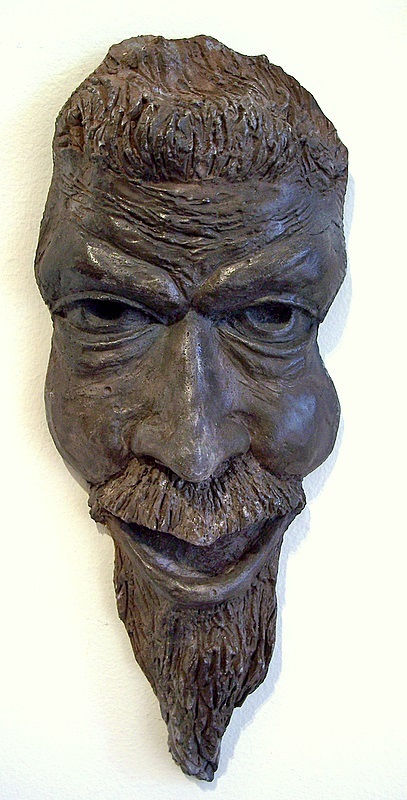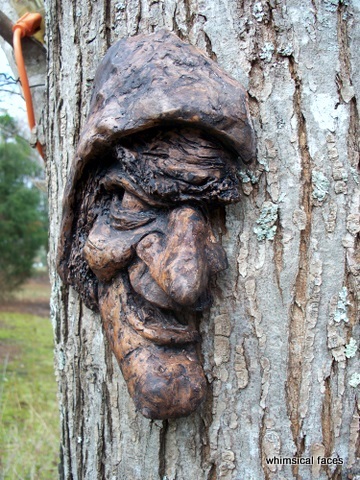 Whimsical faces,Garden art.
All of my faces average 10 1/2" long by 5 1/2" wide and weigh about 2 lbs.  Each face is first carefully sculpted in clay until I achieve the desired expression. I then create a mold which allows me to reproduce the faces  in various types of cement. The coloring is mixed in with cement .  I finish the process by cleaning and  then sealing the face.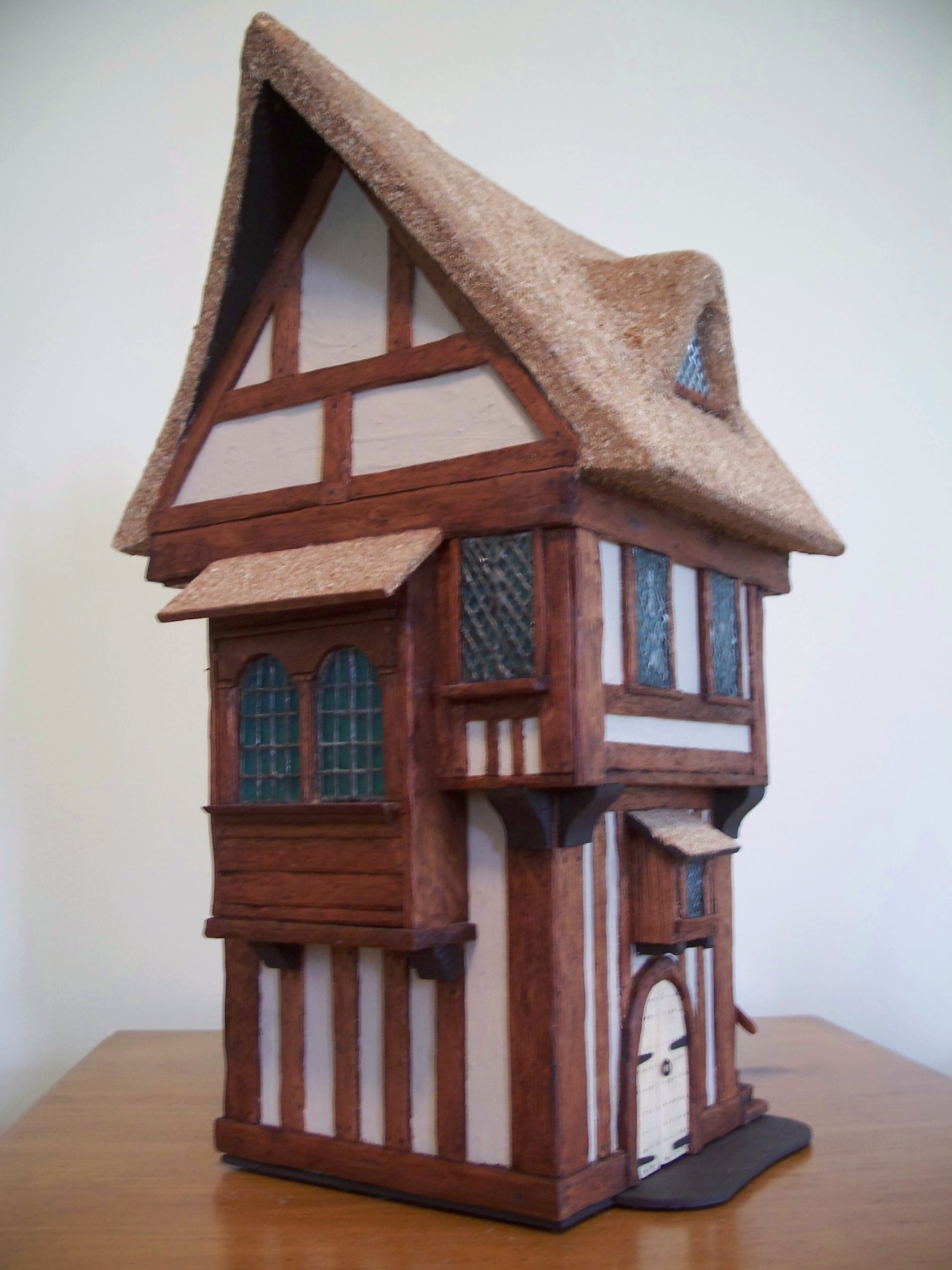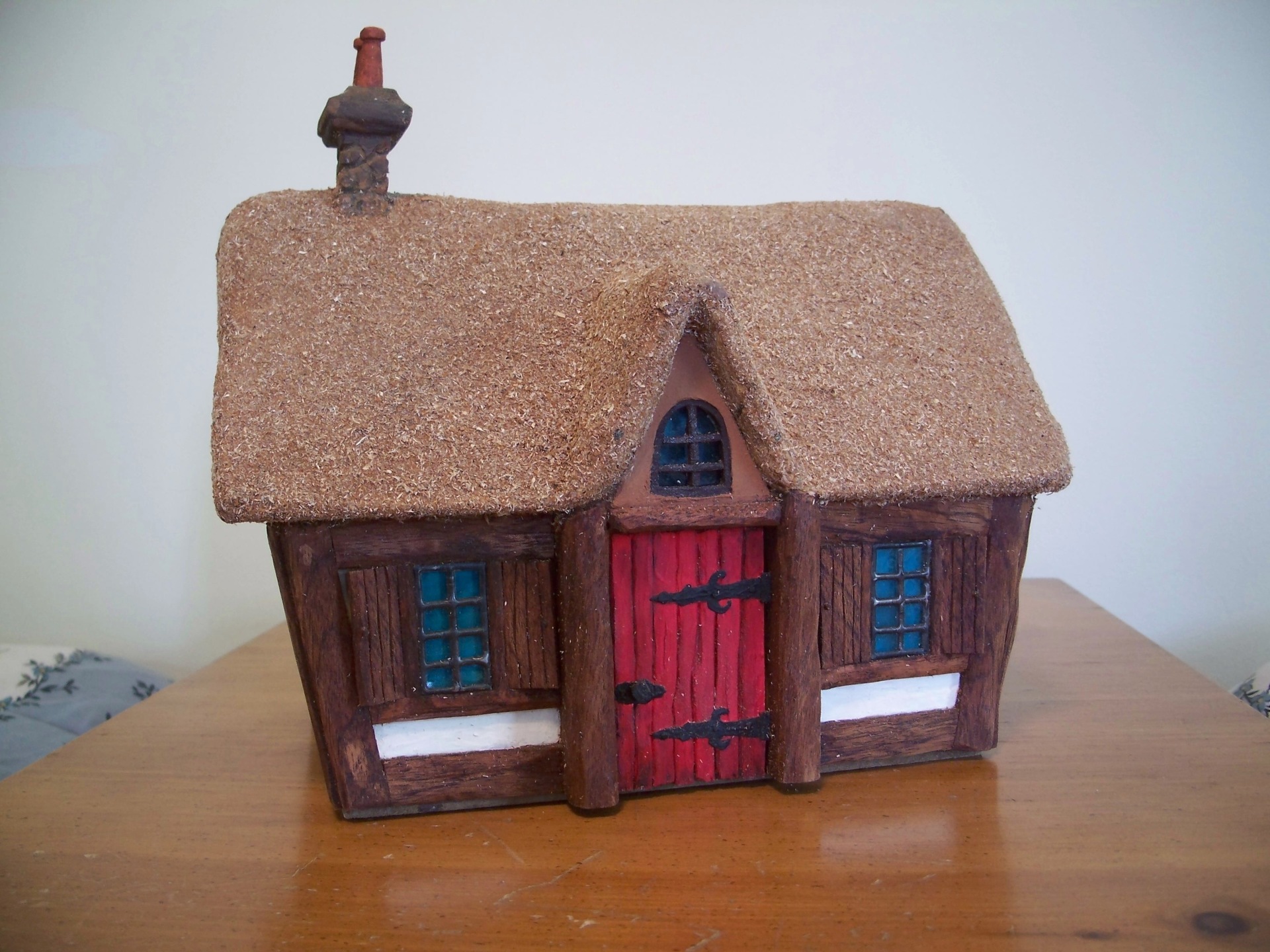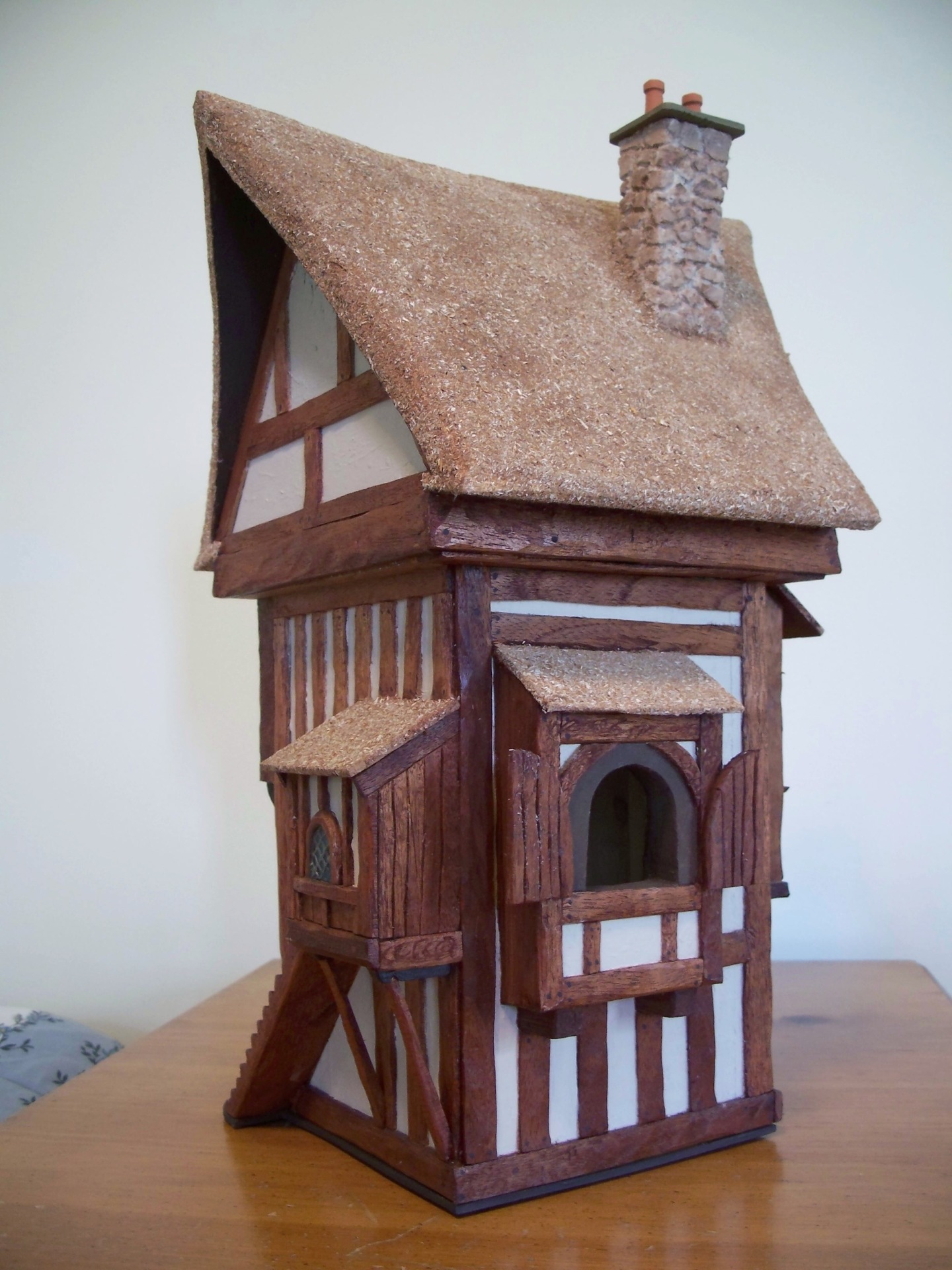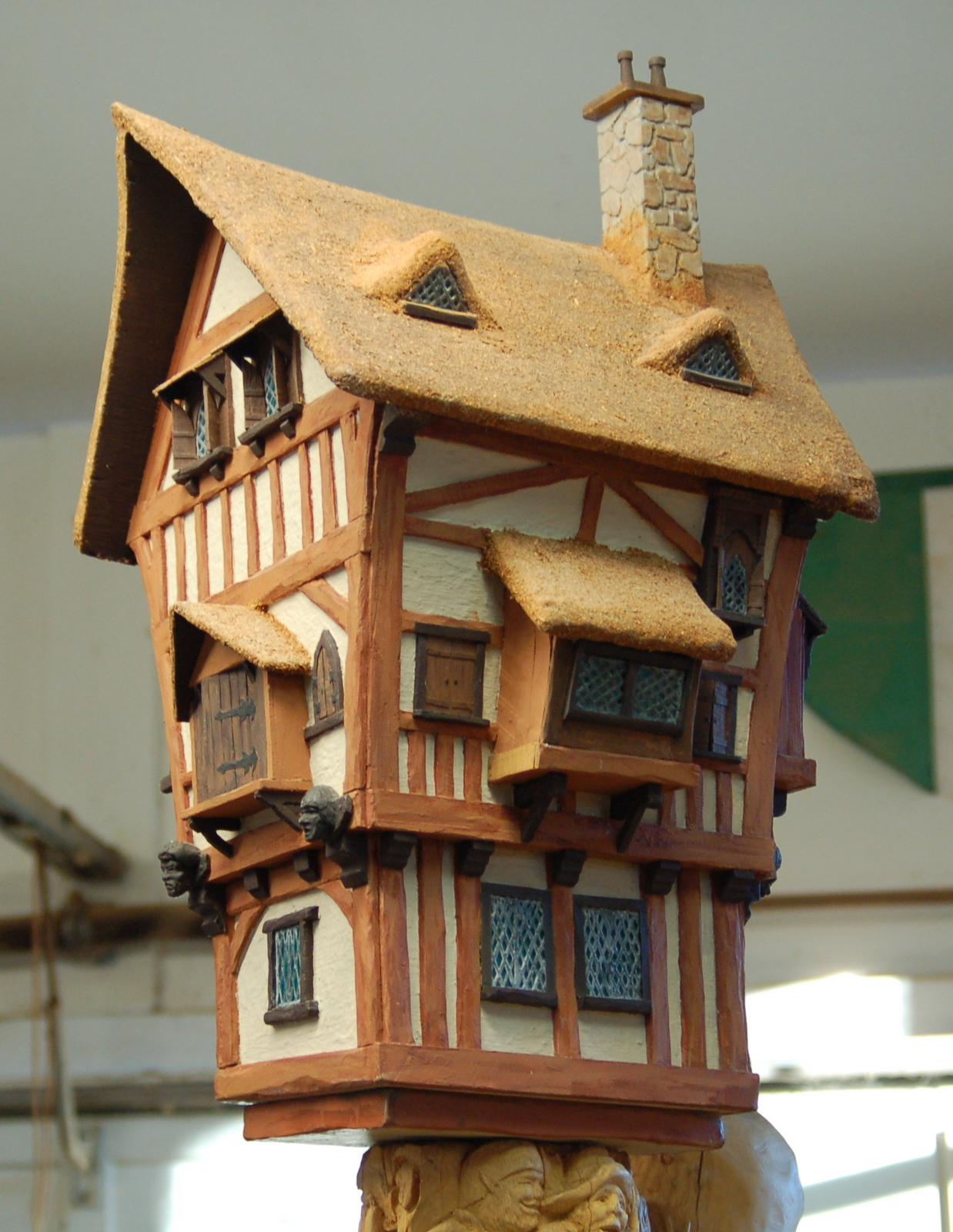 Whimsical houses come in a range of different designs and sizes.
They are finished with  painted plywood,mahogony, stained glass windows, 
 and cold cast features.Houses range in sizes
 from 2ft tall x14" to as small 12''x8''and cost from $600.00 to $1000.00.